A Discovery of our Discovery Sessions
Although our creative studio is well known in the real estate development and hospitality space, you might be surprised to read we've worked on branding projects in a wide array of industries. Like that time we re-branded a manufacturer of industrial safety accessories [a.k.a goggles, gloves, and safety vests]. Random, right? Shout out to our awarding-winning brand, Ironwear.
We've also worked on personal brands – that is building a brand for an entrepreneur, a coach in this case, with a very niche target audience [the award-winning brand for Katie Sandler].
The key that has given us the flexibility to effectively brand any business is our tried and tested Discovery Session process. For us, this is stage one. We don't jump into brand messaging or brand design without first taking our clients through a discovery phase, which is exciting and enlightening for both us and them



[read more="Read more //" less="Read less //"]
In a nutshell, a Discovery Session is an in-depth and in-person meeting with all the decision-makers leading the to-be-branded project and the helium creative team. The Discovery Session marks the beginning of our brand development process and can be anywhere from a 2-hour meeting at our Fort Lauderdale studio to a multi-day, on-location discovery trip on the other side of the world. We've taken a day trip within Florida and even crossed the pond to London in order to experience, and profoundly understand, the culture and environment of the brands we'll be defining



During these discovery trips, we immerse ourselves in the experience our client's clients will be having. We love it when our clients plan out the trip itinerary, suggesting the must-see spots and activities which allow us to walk in their shoes. During this journey of discovery, we gather inspiration from each little detail we encounter. It could be a sight, a feeling, something overheard in passing – most of our iconic brands have been inspired by the creative insight gathered during these trips.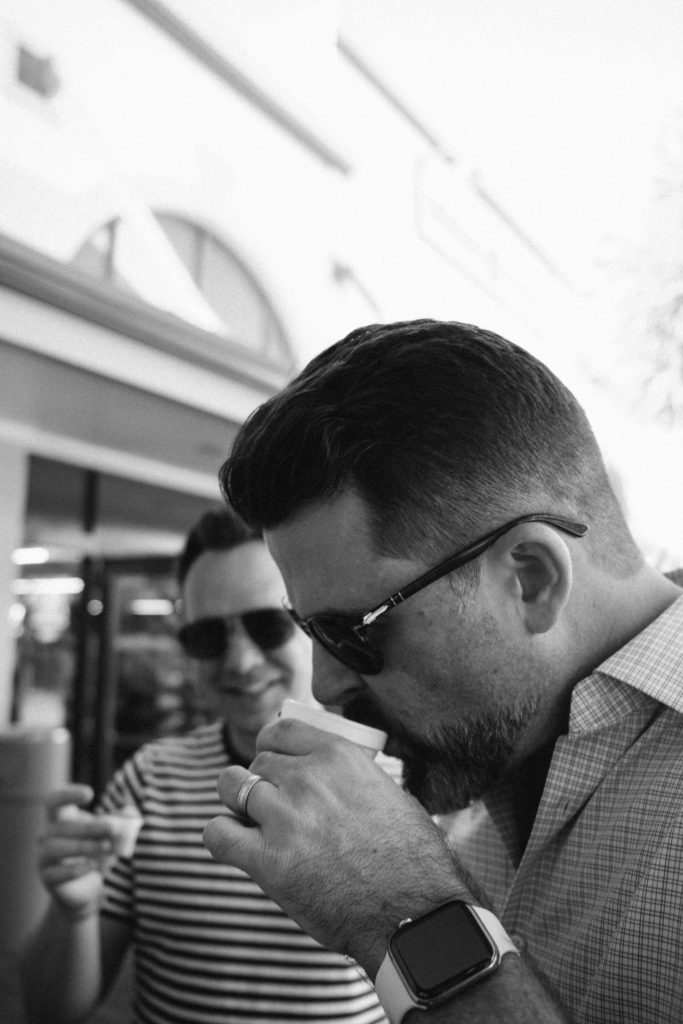 Whether or not we travel for a Discovery Session, we always take time to have a formal sit-down meeting during which we ask a list of very crucial questions that have been curated through the years to provide us with the most insight into the intention and goals for the brand. The answers we receive to these questions are the gasoline that fuels our creativity. The more backstory we receive from our clients, the better. In fact, some of our discovery meetings have been so inspiring they've lasted over 8 hours! When a company has a rich backstory and is self-aware, we can create a visual representation of their history through their brand.




Another component of our Discovery Sessions is having all the meeting participants fill out a S.W.O.T. Analysis. This is a diagram where they fill out the company's strengths, weaknesses, opportunities, and perceived threats as of this moment in time. This simple, but effective marketing tool allows us to assess what makes this particular brand unique, how to leverage it, and who they're up against. We bring up the key takeaways from the gathered S.W.O.T. forms and discuss as a team during the meeting, which always leads to new insights for our clients as they get to see their company from new perspectives.



At the end of each Discovery Session we always leave with a notebook full of juicy, creative notes, a phone full of inspiring photos, and a handful of new friends with whom we get to work with. There's a bond that is built knowing that we understand where a company has been and where it's going – and that we've taken the time to experience it as they experience it every day. For us, that is the discovery that ignites our creative spark.




Be sure to follow us on instagram or facebook for an inside look into our discovery session trips, latest projects and award winning work!
[/read]
Keep reading.
(it's good for you)